Sept. 16, 2023 | 10 am – 5 pm CST
School Board Member Training
Learning to Comply with Tennessee's "Prohibited Concepts in Curriculum & Instruction" Law.
Registration Deadline: More Info Coming Soon
Course Description
Join Dr. Carol Swain and her team for a one-day course designed to help you as a school board member:
Understand Tennessee's "prohibited concepts in curriculum and instruction" law

Recognize these concepts in curriculum and instruction

Discuss these concepts with school administration and the community

Distinguish between the prohibited concepts and "hard truths" of American history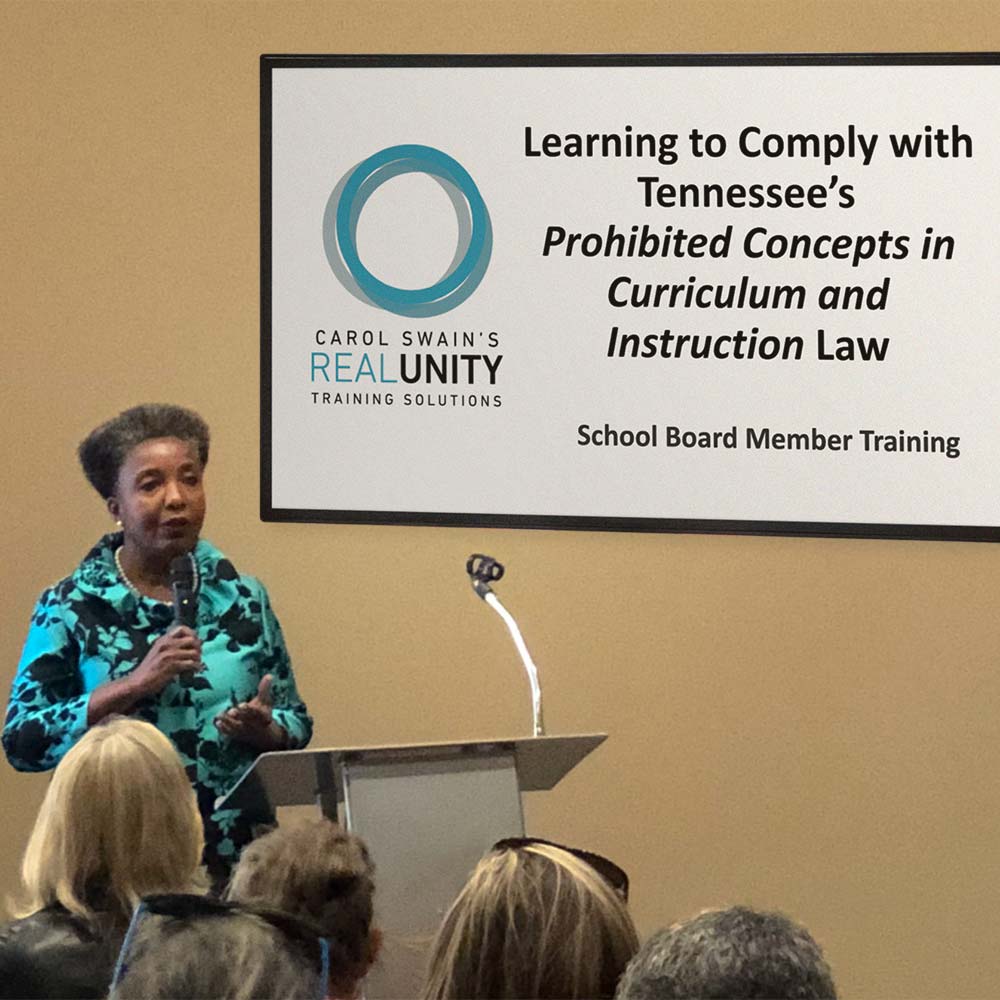 In-House Training
We'll come to you! If you're interested in on-site training for your entire board, contact us.
Testimonials
See what School Board Training attendees have to say about their experiences.